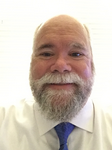 Updated by Michael Delzer
Agile Stacks DevOps automation platform provides support for deploying on:
Amazon Web Services (AWS)
Google Cloud Platform (GCP)
Microsoft Azure
On-premises: bare metal servers, virtual machines (VMware, KVM)
Red Hat OpenShift
In addition to cluster deployment, AgileStacks helps you tame automation and Kubernetes ecosystem management by helping you to create Stack Templates and deploy those as new clusters, or onto existing clusters to augment their functionality.
Note that when deploying a Platform Stack Template, the only target is custom K8s clusters on AWS VMs.
All other platforms support Overlay Stack Templates as a destination cluster.
Like what you see? Request a demo today!