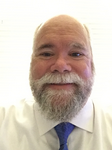 Updated by Michael Delzer
In order to deploy a stack and applications, the User needs to define cloud accounts that are used for programmatic access to cloud infrastructure and cloud services. These are provided by the User's cloud account.
To create a new cloud account open Cloud> Create Cloud Account in the navigation bar.
On a cloud account creation form, the User will be faced with a choice of a cloud account type. To simplify this tutorial an Automatically linked one will be used.
Fill in the form:
Select a top level DNS domain and enter the User's subdomain. The User's stack will be accessible on a subdomain of this domain name.
In order to create AWS cross-account role, the User will need to use AWS Admin User and Group. The User can find a tutorial on how to create IAM admin user and group here
Select Linked Automatically if the User prefers to use IAM access key and secret key to create a cloud account. Enter the User's AWS credentials. The User can find a tutorial on how to create them here. Select Linked manually if the User prefers to create a cross-account role via CloudFormation template. The User can use this option to review all permissions granted to the cross-account role by downloading x-account-role.json. Login to AWS console and click on Launch CloudFormation Stack.
Select a default region and availability zone. The User's stacks will be deployed in it if the User does not override these settings during stack creation.
Enter a default AWS keypair name. This key pair will be used for EC2 instances of the User's stack if the User does not override it during stack creation. The User will find a step by step guide on how to create and upload the keys here.
Add teams the User wants to have access to the User's cloud account with the appropriate roles.
Press create.
The User will be redirected to a cloud account list, where the User will find the newly created cloud account. Right now it is not yet usable since it is deploying. Usually it takes less than a minute to deploy all the required resources for a cloud account. Once the Onboarding tag disappears, the User's cloud account is deployed, and the User will be able to create an environment on it.