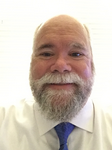 Updated by Michael Delzer
A stack template is a template describing how, and what exactly to deploy when the User creates a stack. It contains the User's components and their parameters.
To create a new Stack Template open Templates > Create in a navigation bar of Agile Stacks control plane.
Fill in the form: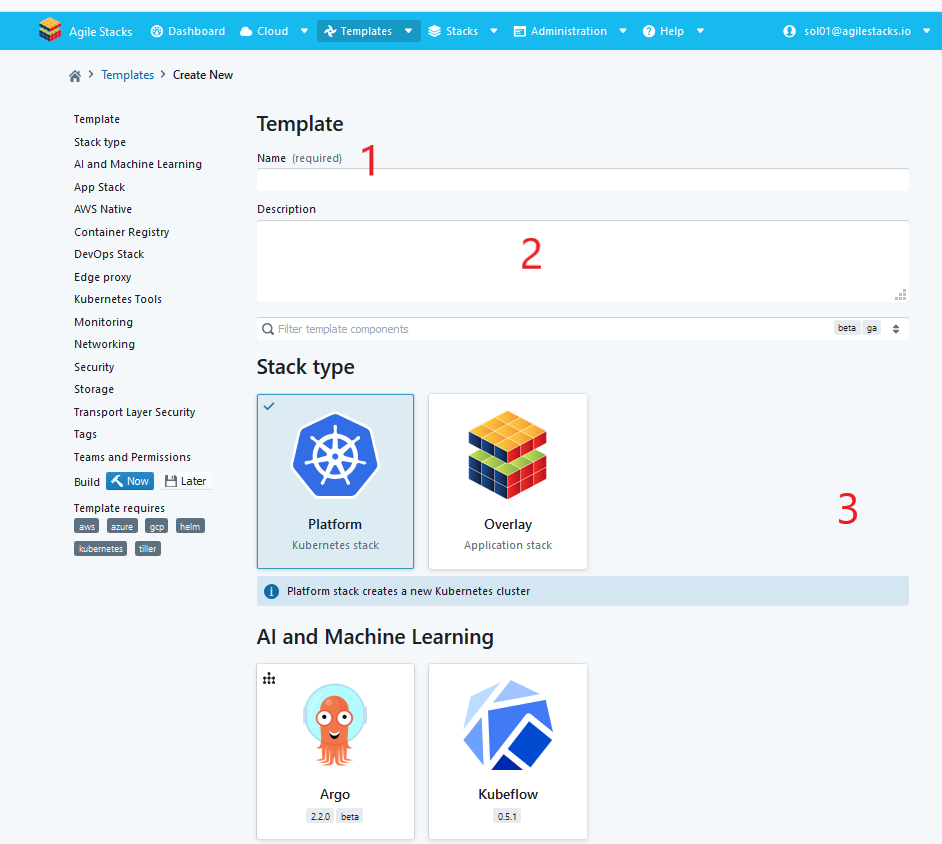 Enter a name for the User's template, by which the User will be able to recognize it, for example, "CI/CD stack" for a template containing CI components, such as Jenkins and Spinnaker.
Enter an optional description.
Select components the User wants to have in the User's stack. Some of the components have parameters, make sure the User set them. To see the parameters of the User's selected component, point the mouse cursor to a top right corner of the User's components card and press a cog icon.

Optionally add tags for the User's template to make it more easily identifiable
Add teams the User wants to have access to the User's cloud account with the appropriate roles.
Press "Save for later"
The User will be redirected to a screen with details of the User's template. On this screen, the User can notice a "Stack Template source code" section. Right after creating a new template source code is still being generated. Usually, this process takes less than a minute. When the source code is generated successfully the User will see a link to a GIT repository, where the source code of the User's template is accessible for modifications.
Now the User can create stacks using the User's template. If the User made any modification to the User's templates source code, they will also be included to the User's newly created stack.
Like what you see? Request a demo today!