Access Stack Instance Components
Access Stack Instance Components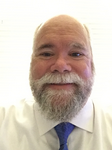 Updated by Michael Delzer
Access Stack Instance Components
. Log in as a user who is assigned to a team with at least "Read" rights for the stack need to be reviewed.
Click the Stacks link displayed in the top menu. The User will see the list of all stack instances.
Click on the stack instance, Actions
Click on the View Details button to access stack details. The User will see the list of deployed stack components and current stack configuration details.
Access any stack component by clicking on the component-specific button, such as Kubernetes Dashboard, Traefik, Prometheus, Jenkins, Spinnaker, etc.
Agile Stacks will implement SSO and role-based access control for all tools in the DevOps toolchain. As new components are added per each release, not all of the components will initially support SSO. Subsequent releases will add SSL support.
Note that each stack instance is available under a unique DNS name. The User can access every component using a URL that contains component name and stack instance name, for example:
https://jenkins.app.dev06.demo01.superhub.io/
where .app. tells the User it does not use Single Sign-On .apps. indicates Single Sign-On was incorporated
where .dev06. is the environment name
where .demo01. was the name of the Agile Stack Instance
where .superhub.io is the name of the company's root DNS if Agile Stacks is on-premise.
Note external to the cluster inbound traffic to customer applications points to the end point that was configured in Traefik or Istio or Ambassador. Agile Stacks support can walk a customer through configuring these tools to match the customer's needs.
Like what you see? Request a demo today!