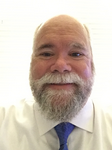 Updated by Michael Delzer
Agile Stacks integrates and automates security and Single Sign-On throughout the entire provisioned stack.
User access to all applications and tools in DevOps toolchain can be managed based on Team memberships.
If the User has the Administrator role assigned as its user id, then the User will have the following menu items available in the Administration menu:
Users
Teams
Users
To create a new user, Simply navigate to Administration > Users page and click Create New button to add a new user. Users can share access to the environments and applications with other users by inviting them to join their organization.
The maximum number of users allowed by the Subscription plan can be changed in Administration > Subscription page. If the User subscribed to Agile Stacks via AWS Marketplace, please use AWS Console to change the number of users for the User's subscription. (No specific GCP, or Azure settings)
Provide user email as the login to Agile Stacks Control Plane. When a new user is added to the organization, they will receive a Welcome email with password reset instructions. Agile Stacks is integrated with Okta for user identity management and SSO. Okta provides support for federated SSO, automated provisioning, multi-factor authentication, role-based access control, and directory integration.
All stack services deployed via Agile Stacks templates can be secured with SSO based on OpenID Connect (OIDC) or SAML standards.
Teams
Teams are logical groupings for permissioning. A user must be a member of one or more teams. The only reserved team name is Admin, which imparts on the user the ability to create new users and teams. They also have access to all resources created within your organization.
Teams can be used to share permissions on Environments, Stack, Templates, and Applications with other users in the User's organization.
Navigate to Administration > Teams to add and delete Teams.
Like what you see? Request a demo today!