Importing an upstream Kubernetes cluster
Importing an upstream Kubernetes cluster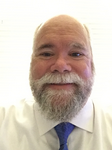 Updated by Michael Delzer
Requirements
The cluster must be deployed in the Cloud Account that was already onboarded to Agile Stacks SuperHub. When managing an imported cluster, Agile Stacks SuperHub connects to a Kubernetes cluster that has already been set up. After importing the cluster, you will be able to manage it using infrastructure as code approach, deploy overlay stacks, applications, and machine learning pipelines.
Steps
Select Cluster type Kubernets Cluster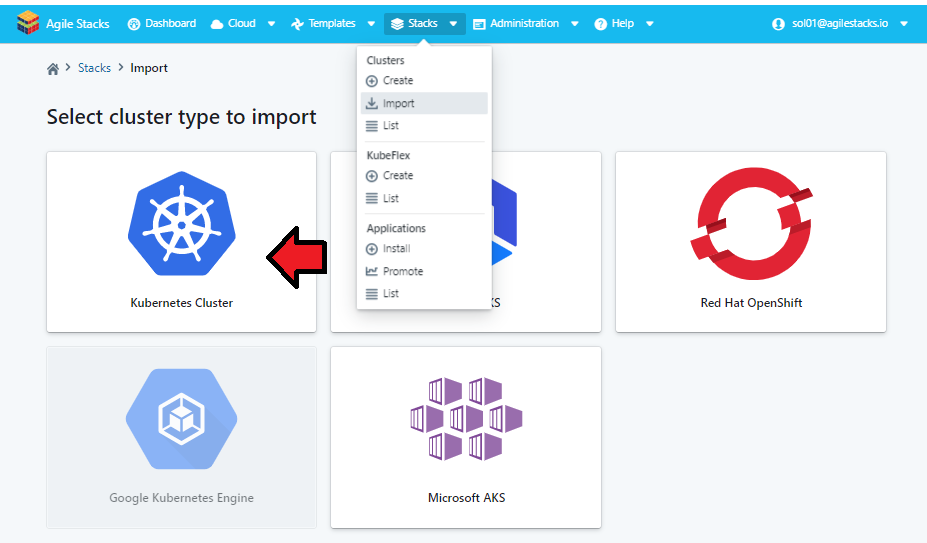 Select existing adapter template for K8S cluster or select Create a new one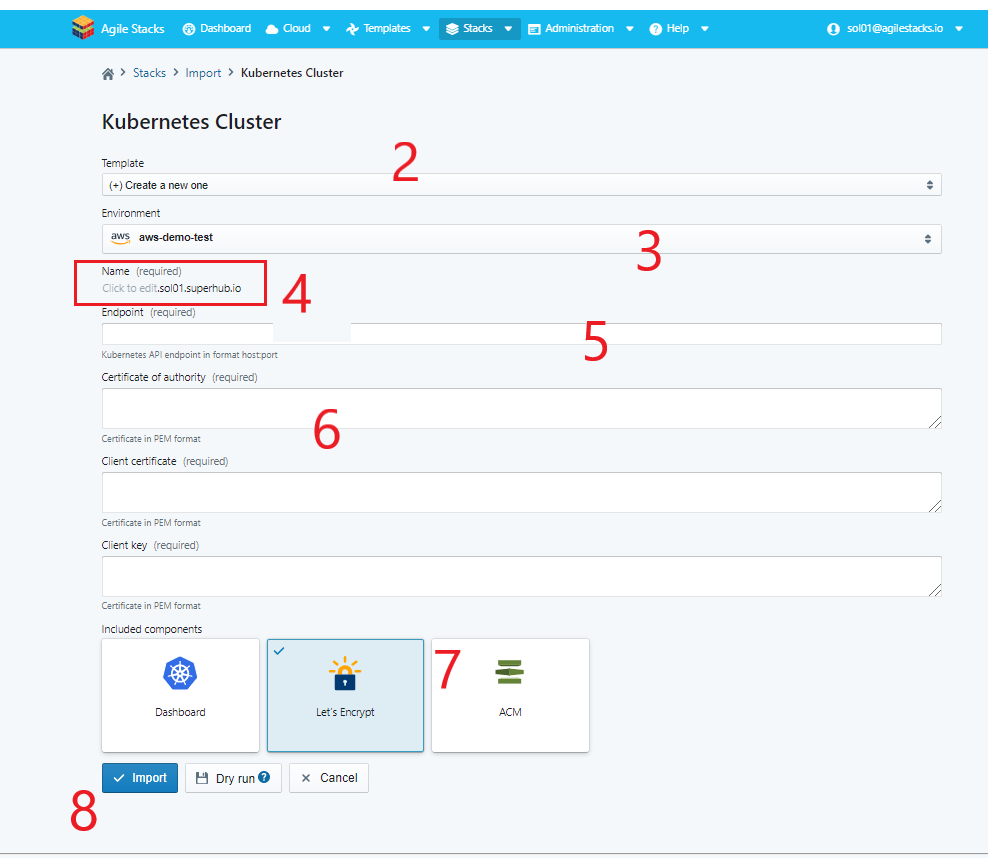 Select Environment which is using onboarded Cloud Account
Enter name of Cluster
Specify Kubernetes API endpoint if it is different from default kubernetes (optional)
Enter Cluster certificates in PEM format: Certificate of authority, Client certificate, Client key
Select Included Components (required one Certificate Authority, optional Kubernetes Dashboard)
Press the Import button
Wait until import completes
Like what you see? Request a demo today!